On Wednesday (December 7), the founders of the Wroclaw, Poland based agency announced their plan to step aside GetHero's board at the end of the year and fully hand over the controls of the company to its remaining board members, Alicja Stefaniak and Lukasz Walczak.
Tobiasz Wybraniec and Pawel Kowalczyk founded GetHero in 2014. Initially, the agency had a few employees and mainly provided management assistance to the online creators. Among the first protégés were Young Multi, ReZigiusz and Vertez.
In the following years, the company gradually expanded its scope of competence, becoming an official YouTube partner network (MCN) and creating its own video production department. New influencers joined the network, who are today among the most popular figures of the Polish Internet – including Michał Jesionowski from the M4K channel or Karol "Friz" Wiśniewski together with Ekipa members.
In 2018 GetHero became part of the Webedia Group.
On December 31st, after 8 spectacular years, we are stepping aside from GetHero's board of directors, and the irreplaceable Alicja Stefaniak and Lukasz Walczak are taking over the wheel. Their commitment, professionalism and performance to date (and you haven't seen the 2022 ones yet!) speak for themselves – and I have no doubt that they will get much better" – wrote Tobiasz Wybraniec.
Tobiasz Wybraniec and Paweł Kowalczyk had been planning to step aside from the company for some time. Over the past months, agency leadership responsibilities were gradually handed over to Alicja Stefaniak and Lukasz Walczak, who joined the board in May this year.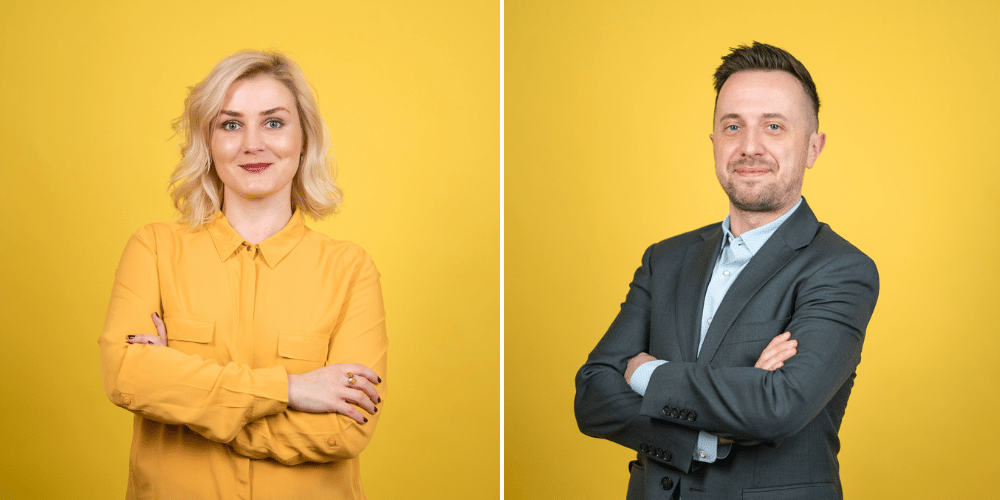 In 2021 GetHero reached PLN 48.1 million in sales revenue and PLN 3.6 million in net profit, doubling y/y growth. Agency was co-responsible for the Lody Ekipa launch campaign and running digital activities for more than 100 clients. For the past 4 years, together with SWPS University, it has also published an annual report covering Polish TikTok users.
I would also like to apologize for mistakes and thank all employees, customers, partners and those who have trusted us over the years and have helped build GetHero. I will never forget these eight years" – added Pawel Kowalczyk, co-founder of GetHero.
The company's team currently consists of more than 40 people. This year, dozens of new creators have also joined the network – including Marcin "Borkoś" Borkowski, Czarek Jóźwik and Robert Pasut from AbstrachujeTV, as well as members of the Ekipa Rapy. In the fall, GetHero also expanded its office in Wroclaw.
"Tobiasz and Paweł put enormous amounts of energy and passion into building the well-functioning agency that GetHero is today. Together we have set up clear goals and development paths for the near future – including the development of strategic skills and the expansion of the production services. We want to be the most preferred influencer agency in Poland – and I'm sure that watching our progress from a new perspective will give our forerunners a lot of enjoyment" – concludes Alicja Stefaniak, chief operating officer and GetHero board member.
GetHero is a 360 influencer marketing agency that works in the field of digital campaigns and supports them from the production side. It brings together more than 160 influencers from YouTube, Instagram and TikTok in its network, implementing campaigns for major clients from Poland and Europe. The agency is also the author of the annual report entitled "Who are Polish TikTok users?".