On Monday 26 June, Maxime Biaggi and Grimkujow brought their show Zen, Twitch's most popular late-show (co-produced by Webedia and Great Production Team), to the Zénith in Paris for their last show of the season. Over 5,700 people turned out to watch this exceptional event, which attracted a record audience of over 187,871 simultaneous viewers on Twitch!
This exceptional event on Monday 26 June rounded off a record-breaking second season with a two-hour show broadcast live on Twitch, in the presence of France's No. 1 content creator: Squeezie!
The evening, made possible thanks to the support of Burger King (a major partner), along with "Mission impossible: Dead Reckoning part 1", Pringles and NordVPN, featured a series of happenings, interspersed with interviews, surprises and theatrical, burlesque and spectacular stagings… with several YouTubers and artists on stage, including Big Flo et Oli, Seb La Frite, Ziak, Keen'V and Theodort!
The show, which sold out in seconds, broke all records on Twitch, with an average of 163,628 viewers.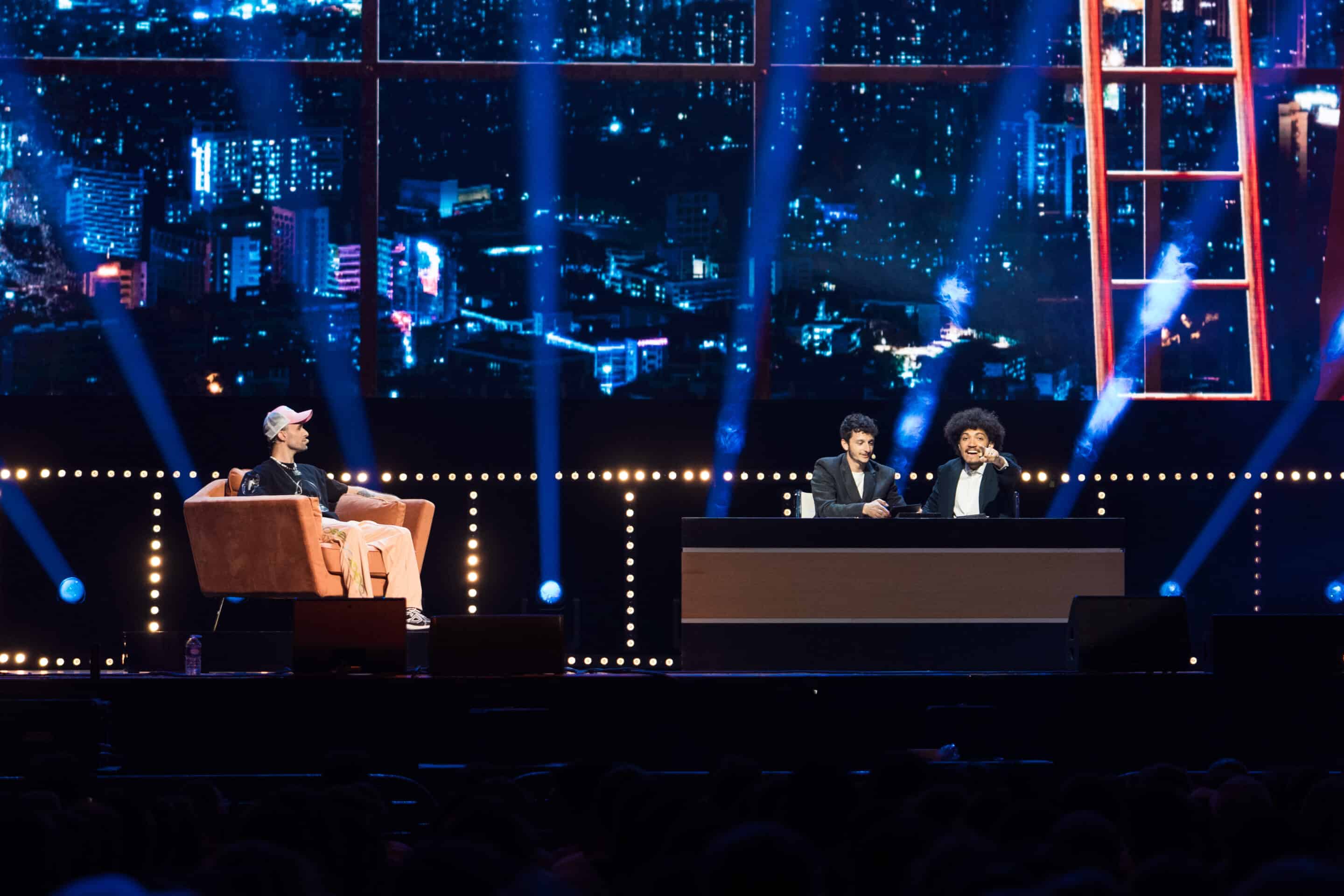 The live show had an excellent audience, with a peak of 187,871 viewers on Twitch. In the 8pm to midnight slot, the evening recorded an audience share of 33.5% on French Twitch, making the show the clear leader in this slot.
Maxime Biaggi and Grimkujow's Zen programme stands out for its quirky, humorous tone. Between its interviews with celebrities such as Big Flo, Kev Adams and other stars of the 15-34 demographic, and its wacky sketches, Zen has established itself as a leader on the Twitch broadcasting platform, where the show is achieving record audience figures of close to 130,000 simultaneous viewers.
The evening, packed with emotion and surprises, ended with the eagerly-awaited announcement of a season 3 for Zen.