Who will we be in these new virtual worlds? What will be our perceptions of time, space, ourselves? What strategies should brands already start to anticipate? Marion Bories from Webedia presented this morning at La Gaîté Lyrique the lessons of her research work, in association with the Think Out Institute and in the presence of psychoanalyst Michael Stora.
Webedia presented today its new and innovative study "The Metaverse and I". Metavers, these persistent and immersive virtual universes, meeting places for future connected communities, have been part of the public debate for a few months now, and may soon be part of our daily lives.
The Webedia teams wanted to approach the theme of metavers through an original and still very little treated prism: that of its future users. Indeed, rather than looking at the technical evolutions in progress, Webedia has chosen a sociological and psychological approach for its research. Who would we be in these virtual worlds? What would be our perceptions of ourselves, of others, of our actions, of space? How would we be different in virtual and real life?
And since these individuals could also eventually become new marketing targets, what strategies should brands already start to anticipate in order to seize these new points of contact?
To answer these questions, Webedia's Insights teams were able to count on the presence of Jean-Maxence Granier from the Think Out Institute, and Michael Stora, a psychoanalyst and expert on digital worlds.
GAMERS, A POPULATION TO EXPLORE TO KNOW THE FUTURE USERS OF METAVERS
Webedia's teams asked the Think Out Institute to interview two focus groups of users of gaming platforms such as Fortnite, Roblox, Minecraft, Animal Crossing, Sims, Grand Theft Auto, i.e. the platforms that are most inclined towards these future persistent virtual universes (a group of 7 gamers aged 18-24 and a group of 7 gamers aged 25-34).
At a time when metavers are still a vague and distant concept, video games, as virtual universes, give the first keys to draw up hypotheses on future behaviors in metavers.
IN THE METAVERSE, INDIVIDUALS WILL BE DIFFERENT
Immersed in the virtual world, represented by their avatars, equipped with new tools for construction and socialization, the individuals evolving in the metaverse will reveal themselves to be different in their representations, their needs, their aspirations and in their daily lives.
Different in what way?
Webedia and Think-Out have identified, through their research and interviews with "meta-gamers", 6 main character traits to consider in future meta-gamer users.
Creative: Unlimited space, impossible constructions in real life… individuals will seize the opportunities offered by metavers to let their creativity express itself and take control.
Active: As in the video game, individuals will be determined to write their own story, rather than being mere consumers of content.
Attached to self-representation: The way they show themselves to others will be highly valued. This will also be true for the "home".
Open: In contact with avatars, value judgments will recede. The usual physical identity markers will disappear.
Emotionally permeable: As opposed to video games, there will be a great deal of porosity between real life and metaverse. Individuals could therefore see a significant impact of the emotions felt in virtual on their real life.
Concerned with freedom: Metavers will be a place of free expression and action, initially giving rise to a (utopian?) vision of freedom. This hypothesis suggests that a need for rules and regulations will quickly be felt.
BRANDS FACING THESE NEW CONTACT POINTS
These new behaviors will be a challenge to anticipate for brands, many of which are already doing Test & Learn on existing metavers.
What will be the main consequences for advertisers?
More than anywhere else, brands will have to offer experiences in metavers, rather than simply present their products and services. They will also have to emphasize their aesthetic, symbolic and entertaining function, rather than their utilitarian one. Moreover, individuals will be sensitive to brands that accompany them in the metaverse through tools of creation, empowerment and socialization.
Finally, as they did when the successive social networks arrived, brands will have to take the time to discover and adapt to the new norms and codes that will govern the metaverse.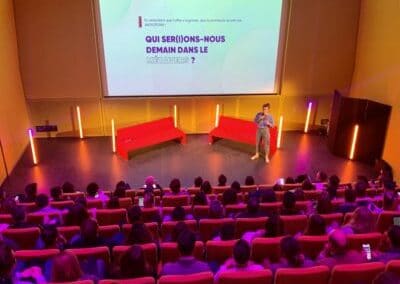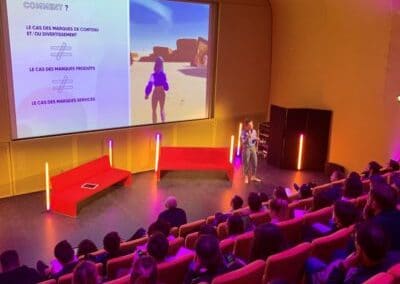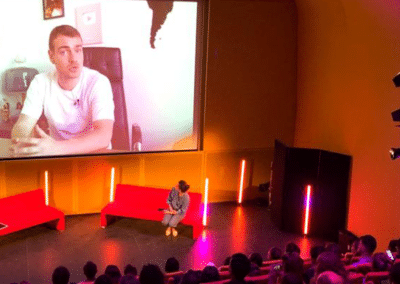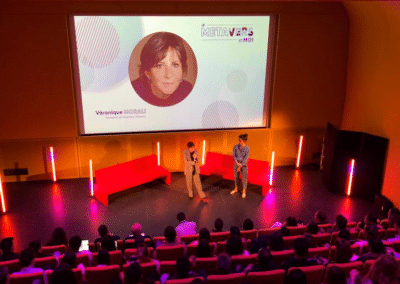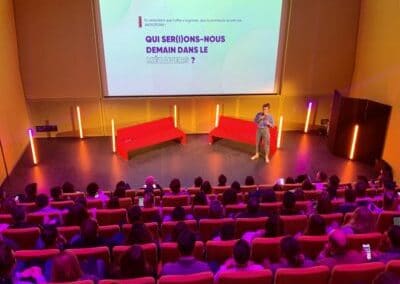 Replay of the conference here