The event broke all records on DjMaRiiO's YouTube channel, surpassing 1.1 million peak simultaneous viewers, had an average of 611k, and the VOD has almost 9 million views. The Ciutat de Valencia stadium was the setting for a historic night, where more than 12,000 fans followed Spain's 5-1 victory over the Latin American team. This live entertainment format for digital platforms, which unites sport and gaming, has become a hit with audiences and a spectacle like no other.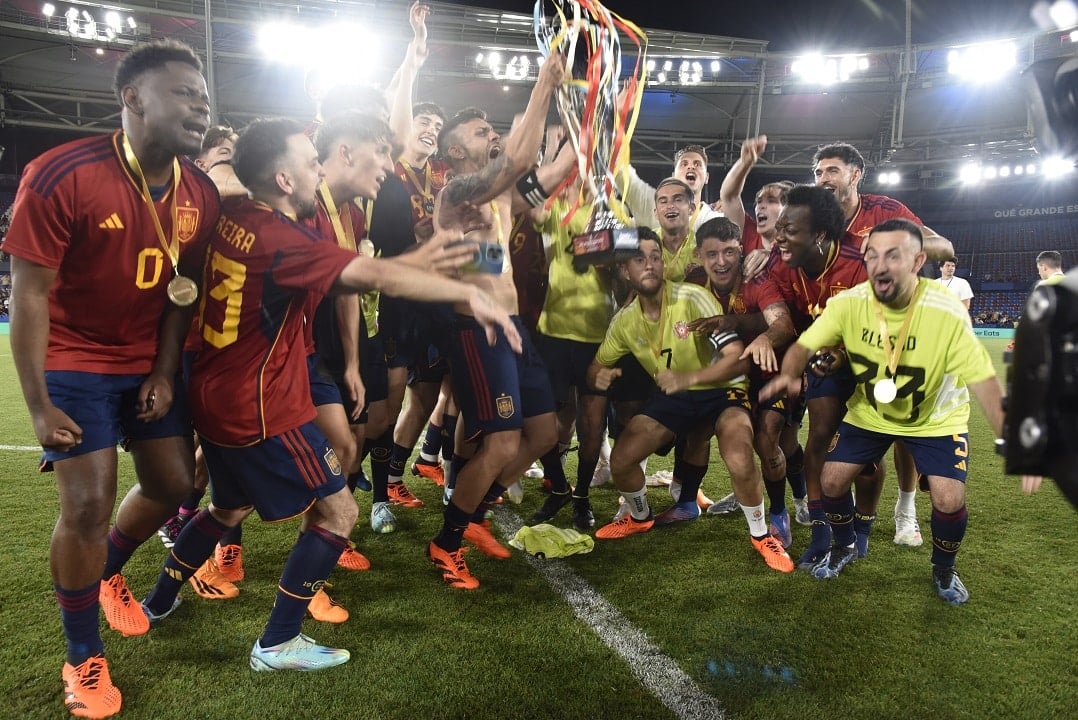 El Partidazo de Youtubers has once again made digital entertainment history with its fourth edition held in Valencia. DjMaRiiO, with the help of VIZZ, once again brought together the biggest content creators in our country in a night of football and spectacle that delighted fans, both those who experienced it in person and those who did it from home thanks to the production and realisation of NOOB.
The event broke all records on DjMaRiiO's YouTube channel, reaching a peak of more than 1.1 million simultaneous viewers, almost doubling his previous record of 625,000 achieved during El Partidazo de Youtubers 3. This edition held against a Latin American team was very well received by the audience, as the average number of concurrent viewers exceeded 611k viewers, and the VOD has already reached nearly 9 million views.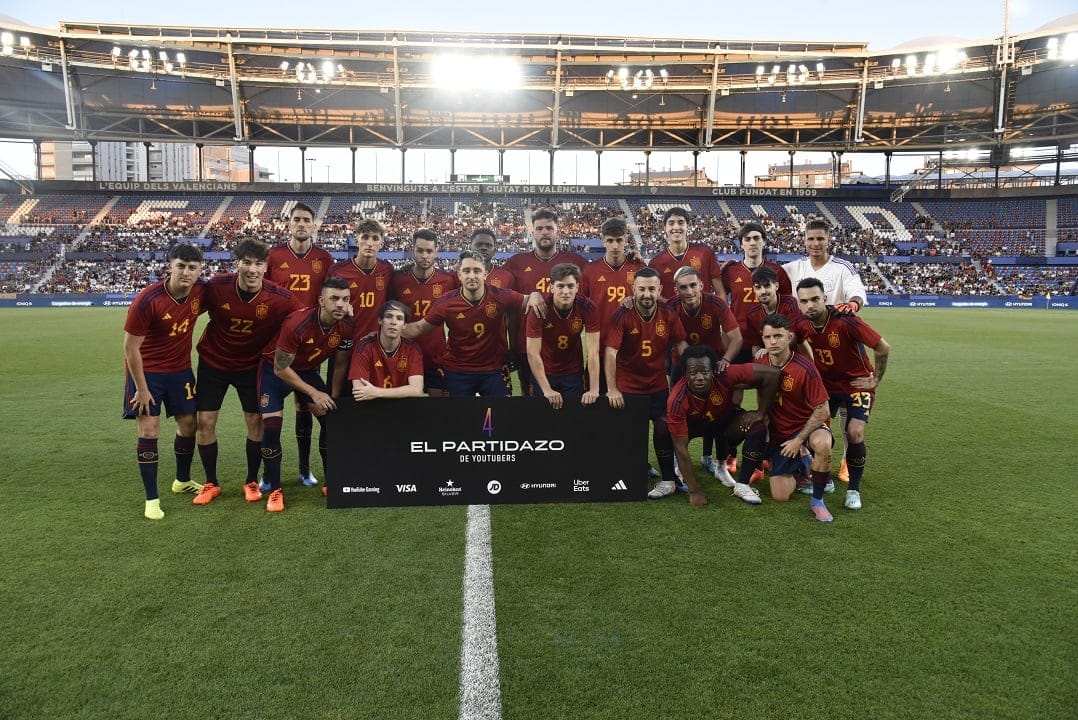 The talent represented by VIZZ made Saturday night at the Ciutat de Valencia a real party. The more than 12,000 fans who came to the stadium were able to enjoy their idols up close and personal and a convincing 5-1 victory for the Spanish team against Latin America's biggest content creators. These audience figures achieved by El Partidazo de Youtubers 4 confirm once again the success of digital entertainment events with content creators, who increase their reach and connection with the audience with each edition.
The likes of DjMaRiiO, Grefg, Adri Contreras, Alexby and Plex, on the Spanish side, and Coscu, Westcol, Javetas and Donato, on the opposition's side, took to the pitch at Levante's stadium. Important brands such as Youtube Gaming, VISA, Heineken Silver, JD Sports, Hyundai, Uber Eats together with The Champions Burger and Adidas wanted to be part of the event and accompany the talents in a unique night. Also RecoveryRoom, a comprehensive physiotherapy centre in Valencia, had Roberto Mesas as the official physiotherapist of the event.